The cats went to another restaurant and chowed down. When they had finished they left no tip and Toronto repeated the stunt with the pistol.
CHAPTER III
ALL IS WELL THAT ENDS WELL
The pirate cat's shenanigans went on for over a week until one day Captain Toronto turned on the TV in the stateroom of the ship which was anchored off the coast of New Brunswick. They gathered around to watch as a spokesperson referred to "ugly American" cats. An American spokesperson denied that the cheap cats were Americans but admitted that by their behavior the cats were not Canadians.
"Now only one more thing to check," Toronto cat said as he hacked into The Department of the Security for the Homeland websites. Yes they no longer believe that you or our sister have anything to do with terrorists activities." Captain Toronto continued, I think I will let them believe that there really is an organization know as 'Canadian Armed Terrorists.' However the powers that be need to meet with our friends in the Great White North and normalize relations once more. With a few clicks on the keyboard Captain Toronto made a false memo to that effect.
"So you see my dear Shel we cats have once again gotten you out of a sticky mess.
EPILOGUE
Shel was happy not only had the cat's gotten him out of a mess but he had found out that his credit card had been cancelled the day before the cat crew went on their rampage, therefore he was not responsible for the charges. "Captain Toronto," Shel said. "There is only one thing that bothers me you were really mean to the employees of Mort Morton's cafe as well as the taxi driver. That wasn't nice."
Captain Toronto chuckled, "years ago Captain Topcat used his pirate loot to buy that chain of restaurants. And I own that fleet of Taxi's. I gave everyone that we stiffed of tips a raise I think that will make up for our rude behavior." Captain Toronto didn't mind spending the money for you see during the crisis he had heavily invested in American maple syrup.
P.S. Ms. Yemima has since recovered and is back on the job.
Click the ship to go back to the start page: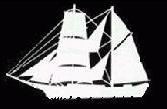 ---